P O R T F O L I O
CCA: EXTERNAL SIDE OF ART
Exhibition concept for the City Expo H22, Helsingborg Stad. 8 containers (between 12 to 3 meters long), 8 artists, 8 interactive art installations. Playful and creative environment between the containers to the visitiors to relax and for more abundant and openhearted art experiences.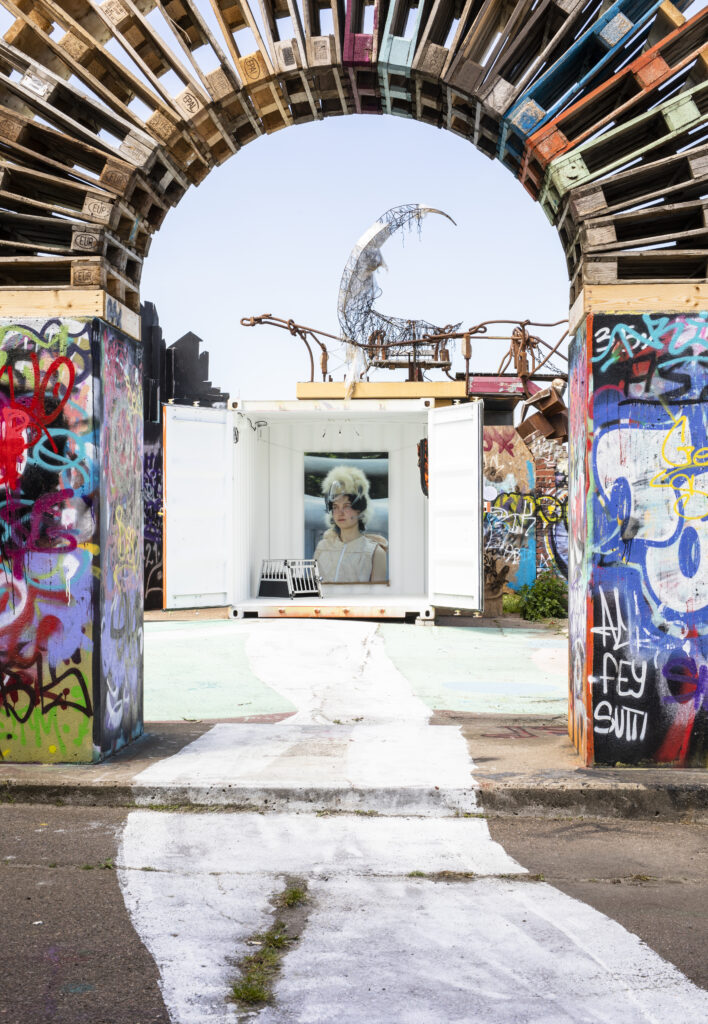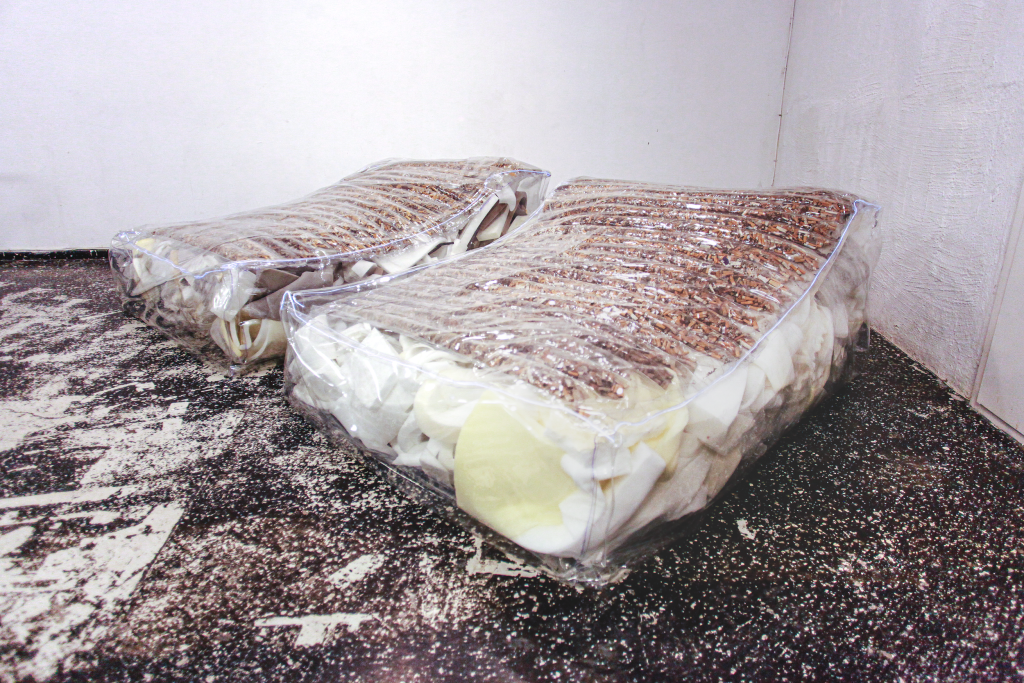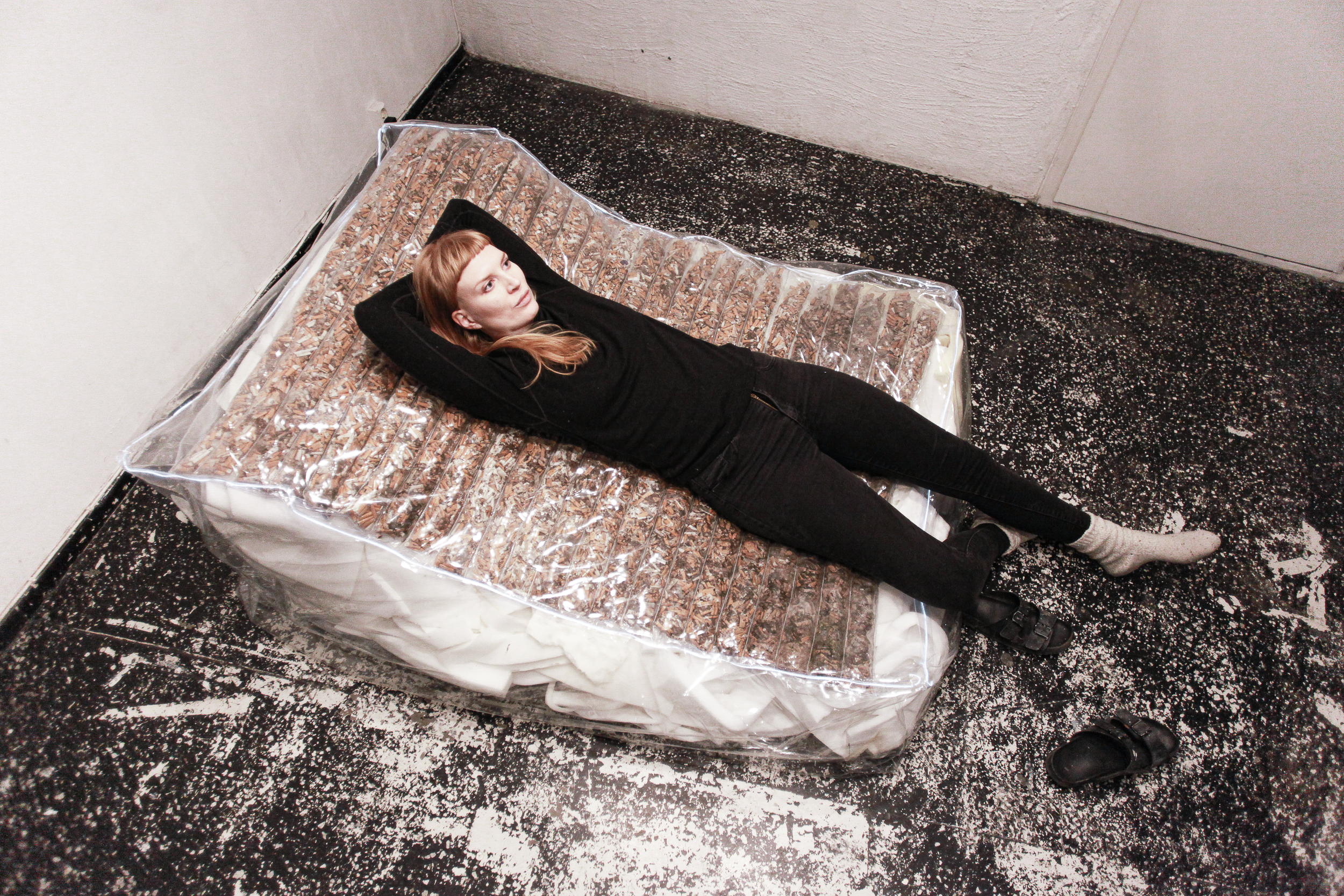 OH.SO.COSY. (2022)
An installation with two bean bags filled with cigarette butts.
Made in collaboration with Helsingbutt who collected
the 53 000 cigarette butts from the streets of Helsingborg.
CLOSE TO ART (2019)
An exhibition concept where the art sculpture grew so big during
the exhibition that we no longer could accept audience to enter.
Made with FRANK crew.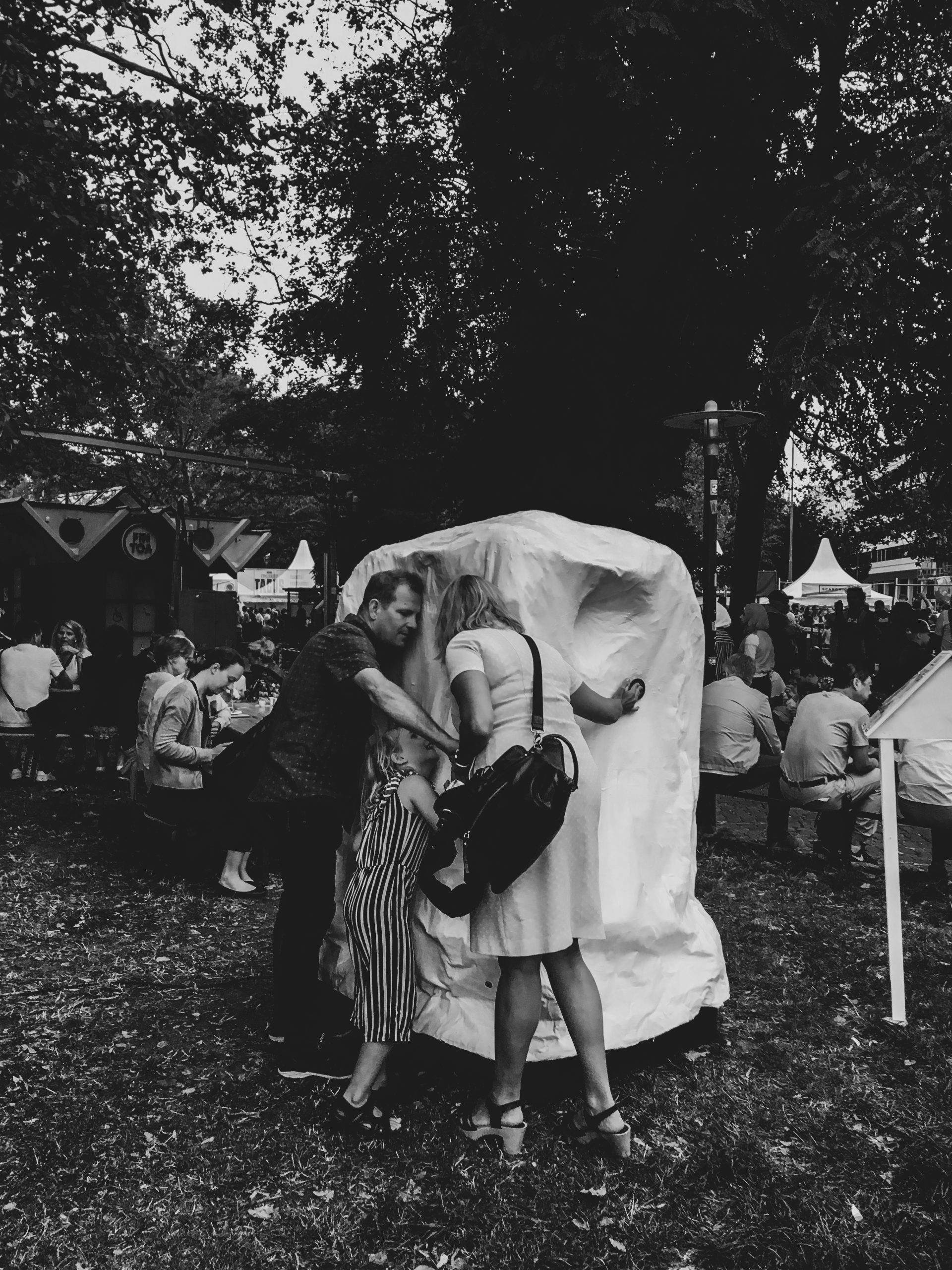 RIDDL (2019)
Riddl was four sculptures that needed your touch and your collaboration
with others to make them talk and move. During Malmöfestivalen the interactive
sculptures were installed all around the festival area so that the 1,5 million visitors
had the opportunity to touch and be touched by art.
Made in collaboration with Malin Eng, Guy Bartell, Nicklas Lundberg.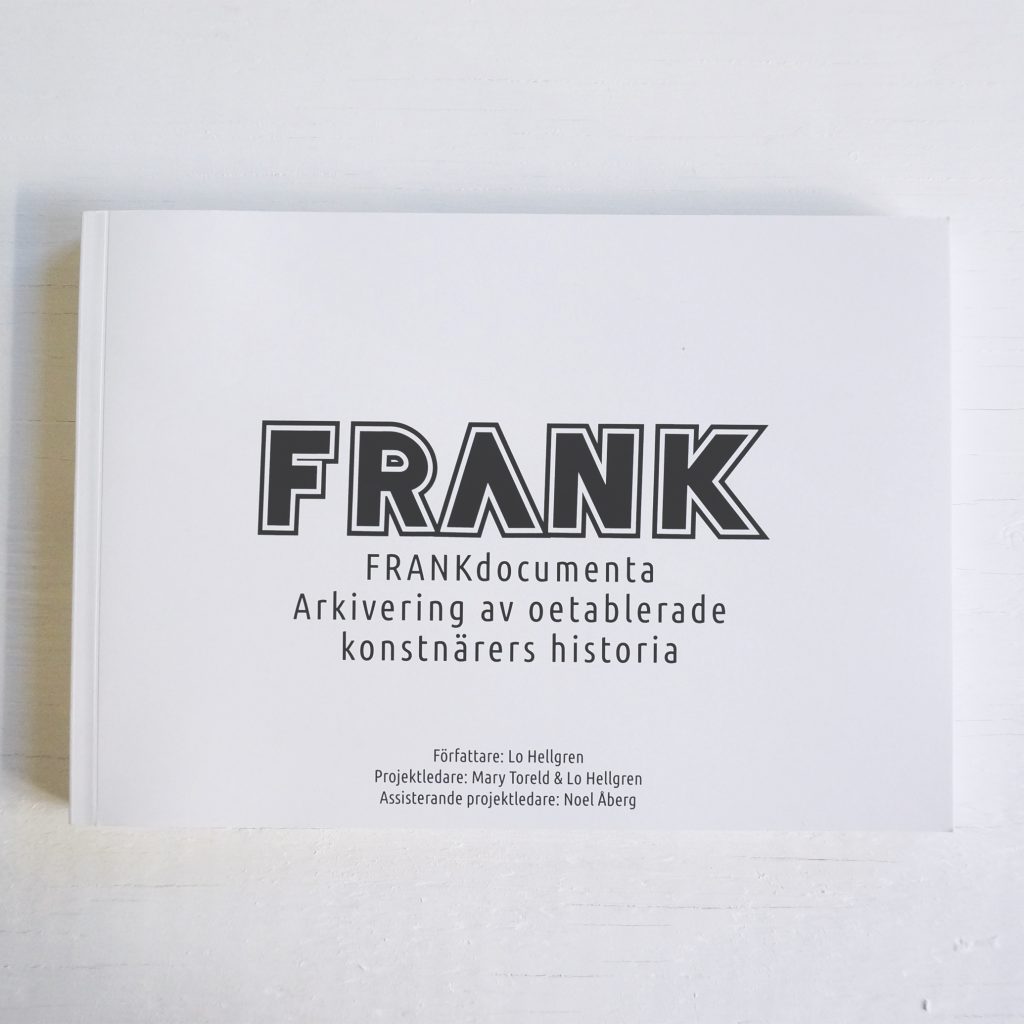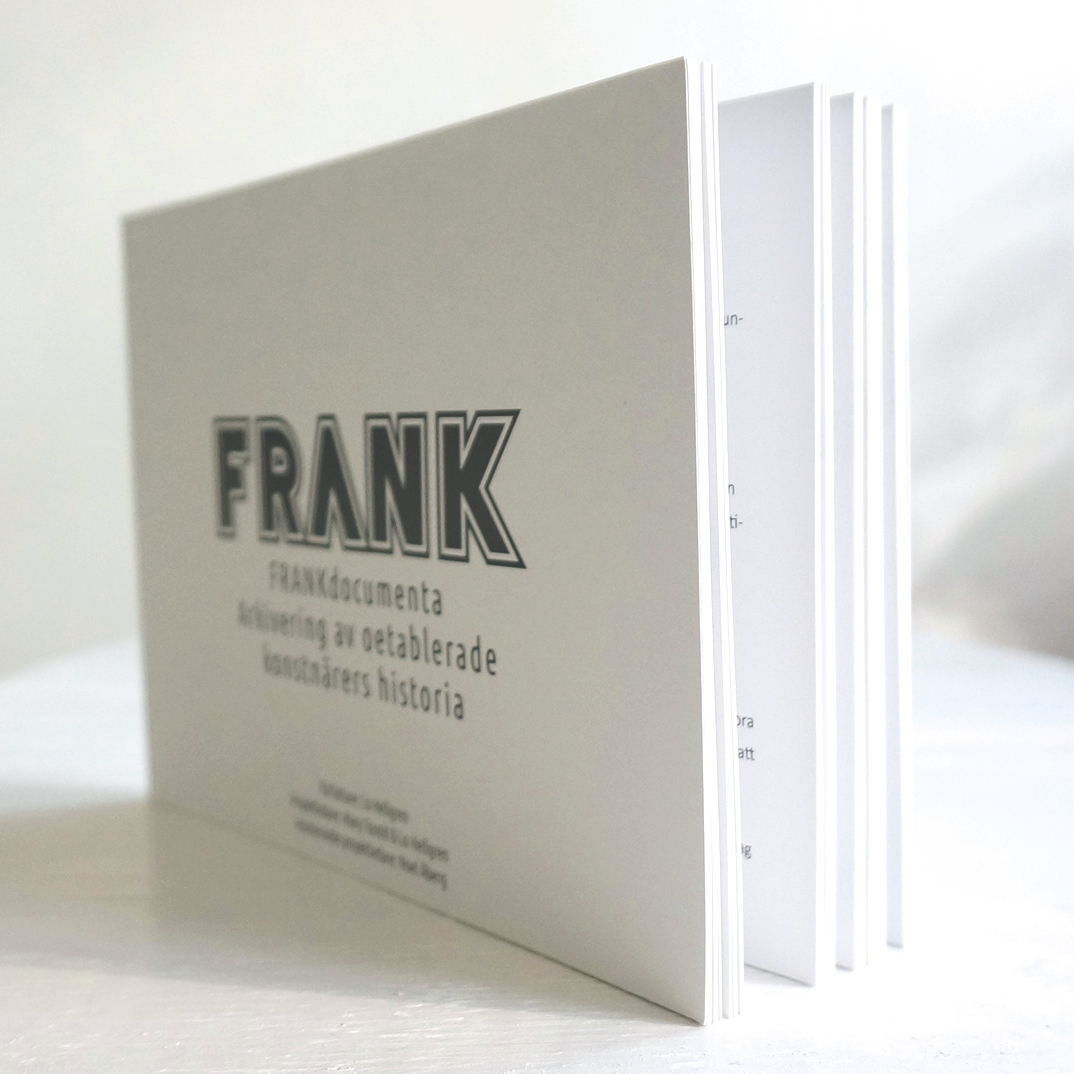 FRANKdocumenta – oetablerade konstnärers historia (2017)
"FRANKdocumenta – arkivering av oetablerade konstnärers historia" (Eng: the historiy of the unestablished artists) was published in 2017 and was released in connection with a seminar with the same name at the Modern Museum in Malmö. In the book we(FRANK gallery & studios) share our concepts, have extensive interviews with several participants who have collaborated with FRANK and examine our history. You are welcome to use this book as a tool in how to enter/own history.